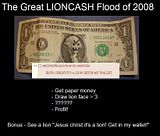 A call to all internet citizens: When you get money, draw a lion on it.
Examples: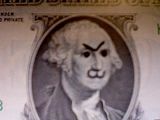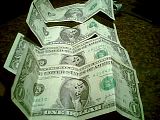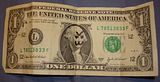 "From now on I'm going to add a lion to my bills... I wonder how long it will take for another b-tard to see one...
Conversely I wonder how long it would take for America to break if every b-tard puts lions on bills..."